TOP-RATED AUTOMATED DOORS IN NOVA SCOTIA,
NEW BRUNSWICK & PRINCE EDWARD ISLAND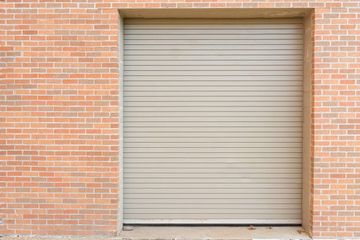 We offer security shutters that are practical in design and come with excellent after-sales service.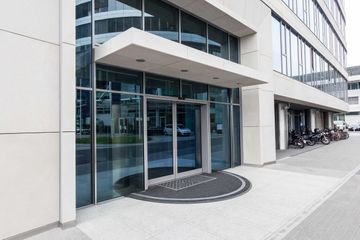 Cloud-based automated doors are easy to operate and help you cut costs in the long run.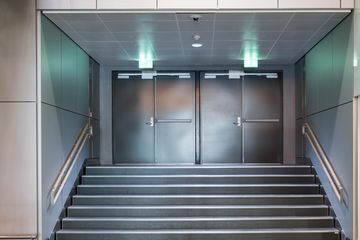 Our long-lasting doors can withstand the daily hustle and bustle of your business.

DEPENDABLE TECHNICAL SERVICE
We have more than 20 years of combined technical experience.

AUTOMATED ENTRY SYSTEM MAINTENANCE
Our SafedoorPM maintenance software program helps you reduce future door costs.
MGM now offers our own drawings for our customers. We now have on our MGM team, a draftsperson who has 12 years experience drawing and working on major projects across Canada. With our Aluminum design and fabrication team, we have another huge benefit for all our customer's Atlantic Canada wide. MGM can now provide a complete project, managed right from the start of your bid process to the design, drawings, fabrication and to your schedule. MGM has that value inhouse now to offer everyone a more efficient and timely fabrication, job management and delivery that is going to serve Atlantic Canada construction like no other has in the past. MGM is going to increase your profits just on doing business with us, as we have the experts giving their experience in the Architectural Aluminum/Glass industry.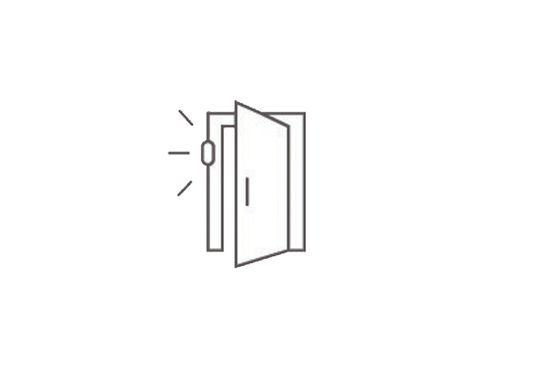 Automated doors are an essential part of your business. If those doors don't work, it can create chaos. Your employees, customers, vehicles and materials all need to pass through safely and efficiently.
When it comes to professional entry systems and automated doors in Nova Scotia, New Brunswick, and Prince Edward Island, your best resource is MGMAutomated Doors. We service all makes and models and thanks in part to our preventative maintenance software program, SafedoorPM, we're equipped to quickly handle repairs and maintenance requests for all types of automated doors, including commercial overhead doors and rolling security shutters. We also install accessible entry systems designed to accommodate people with disabilities.
We encourage all small businesses in the maritime region to apply for a cost-shared grant to make accessibility-related improvements. For more information in Nova Scotia, please contact the Business ACCESS-ability Grant Program.
COMMERCIAL DOOR INSTALLATIONS
MGM Automated Doors has been providing commercial door installation, service and repair in Nova Scotia and across the surrounding provinces for over 20 years. A properly maintained commercial overhead door adds much to the look and style of your business. In fact your overhead door is one of the first things any potential customer will notice. It's very important to service and maintain overhead doors as they endure wear and tear, internal and external weather conditions, and are prone to damage. We provide installation and maintenance equipment at reasonable prices for commercial overhead doors.
We provide installation and maintenance equipment at reasonable prices for commercial overhead doors. Our team of efficient and skillful professionals are there to address all your emergency needs. We're ready to provide affordable and long-lasting overhead doors that will set your commercial space apart. Day or night—we're always at your service.
RELIABLE AUTOMATED DOOR UPGRADES & REPAIRS
At MGM Automated Doors, we make it a point to provide our clients with peace of mind by ensuring that their automated doors operate on time, every time.
Since our launch, we've teamed up with reputable architects, corporations, engineers, and general contractors throughout Nova Scotia, New Brunswick and Prince Edward Island to provide the necessary upgrades and repairs to keep their automated entry systems in good working order.
Because we value quality at MGM Automated Doors, we proudly supply products from Entrematic, STANLEY Access Technologies, and others to the provinces of Nova Scotia, New Brunswick and Prince Edward Island.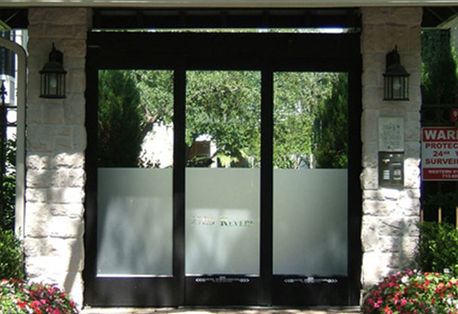 IS YOUR AUTOMATED ENTRY SYSTEM AAADM-CERTIFIED?
Keeping your wheelchair-accessible entry system AAADM certified will help you avoid liability issues. Our trained technicians can check your powered doors annually to ensure that all regulations are met.
FREE DOOR MAINTENANCE CONSULTATION
Keep your swing doors maintained with our service. Our excellent preventative maintenance software provides timely reports and is active 24/7 allowing you to remain compliant. Contact Us for a free consultation to discuss your door maintenance needs and protect your automated entry systems.
In case of emergency, we're available 24 hours a day to take care of your door repair and maintenance needs. Make sure the disability accessible doors of your commercial building are in top shape with the help of our automated entry system specialists. We can be there exactly when you need us.
PROFESSIONAL AFFILIATIONS
American Association of Automatic Door Manufacturers (AAADM)
MANUFACTURERS & SUPPLIERS
Your One-Stop Solution
for all your architectural aluminum/glass,
steel hollow doors, & hardware needs.
GET A FREE CONSULTATION TODAY!