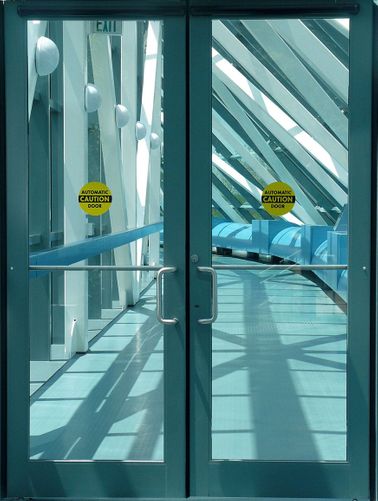 PREVENTATIVE MAINTENANCE SOLUTIONS
Don't spend unnecessary money on
the same issue over and over again.
MGM Architectural Aluminum, Architectural Glass & Automated Entry Systems offers a preventative maintenance software program called SafedoorPM, designed to help businesses comply with the Occupational Health and Safety Act in Nova Scotia. It greatly reduces future costs arising from neglect or waiting for a door to break down.
BENEFITS OF A MAINTENANCE PLAN
A cloud-based history of each & every door (available 24-7)
Helps manage door budgets and pre-plan before the door is inoperable
Crucial for any work environment that has a safety presence on site
Keeps all supervisors and managers compliant and free of liability and everyone safe
Engaging with our preventative maintenance software keeps us accountable to our clients. You won't pay for the same repair done twice. The history of the software allows you to see every repair we do. We don't just go and bandage the problem. Our software contains every manufacturer's specifications through every facet of the door. We fix the root cause of the issue. Our software helps protect you, your employees and your investment.
KEEP MAINTENANCE UP-TO-DATE ON AUTOMATED ENTRY SYSTEMS IN
NOVA SCOTIA WITH SAFEDOORPM