MGM now offers our own drawings for our customers. We now have on our MGM team, a draftsperson who has 12 years experience drawing and working on major projects across Canada. With our Aluminum design and fabrication team, we have another huge benefit for all our customer's Atlantic Canada wide. MGM can now provide a complete project, managed right from the start of your bid process to the design, drawings, fabrication and to your schedule. MGM has that value inhouse now to offer everyone a more efficient and timely fabrication, job management and delivery that is going to serve Atlantic Canada construction like no other has in the past. MGM is going to increase your profits just on doing business with us, as we have the experts giving their experience in the Architectural Aluminum/Glass industry.
When you need commercial door installation, repair, and servicing in New Brunswick, Nova Scotia, and Prince Edward Island, look no further than MGM Automated Doors. We bring our years of experience to every job and ensure quality results. Checkout our useful blogs for more information on how our services can help you.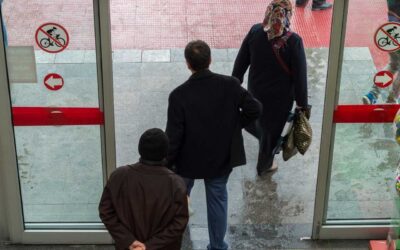 With COVID-19 on many peoples' minds, it's no surprise that touchless entry is becoming increasingly popular. Whether you operate a retail business or a commercial building with multiple tenants, automated doors could be a great investment. Here's everything you...
read more
QUALITY SERVICE, ALWAYS
Contact us for all your commercial division 8 install, repair and servicing needs.