Door sensors are very important for you, your staff and your customers to pass through safely and efficiently. Sensors work with the door's control board inside the header at the top of your door. They have patterns or regulate space, once that space has detected a person the door will open and stay open if someone stops in the middle of the opening. On your swing doors or sliding doors you will have multiple sensors that will have to work together and it is very important to have a AAADM certified technician set up, install and program all of these sensors to work and function properly to protect anyone that is in the detection zones. Some sensors work on secured doors where you swipe or show your card I.D and then allow the door to open to grant access into another area. These are very important devices and should be considered as such and should be checked every time you have a technician working on your doors and at the very least checked once a year by an approved AAADM certified inspector and signs off with an inspection sticker with the technicians signature and their certified number.
MGM Automated doors only sends out AAADM certified Technicians, not all door companies certify all of their technicians, just ask to see their credentials, so you know they are certified to work on your doors. The technician is the one that should be certified, not the company you called.
At MGM Automated Doors our AAADM Certified Technicians ensure your doors are up to the provincial standards and we use our software to show that your doors are compliant and up to provincial and manufacturer's standards. Call MGM Automated Doors for all of your service needs as we are the trained experts.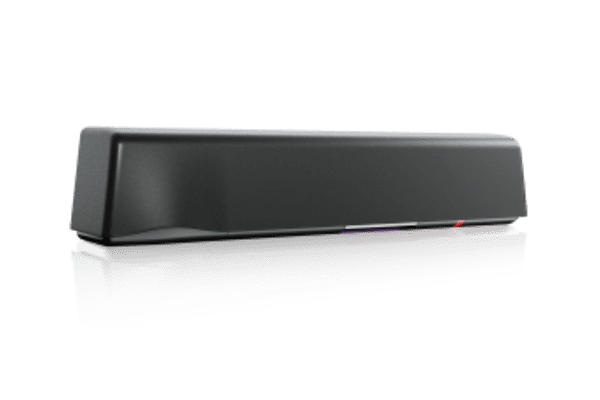 Dual Technology Sensors for Sliding Door Activation and Safety
By combining activation and safety into a single sensor, these dual technology solutions maximize pedestrian safety and accessibility while reducing installation time. Our cutting-edge sensors are easy to install, setup and operate with on-board LCD and visible alignment spots.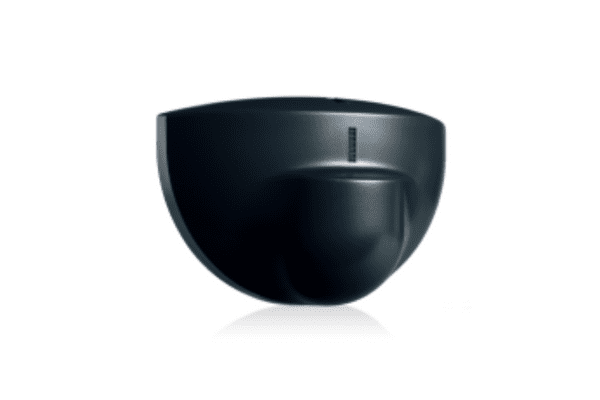 Motion Detection Used for Revolving Door Activation
Motions sensors mounted above Revolving Doors are effective and reliable activation solutions. Through the use of microwave technology, sensors are able to detect incoming and departing traffic and activate the doors accordingly.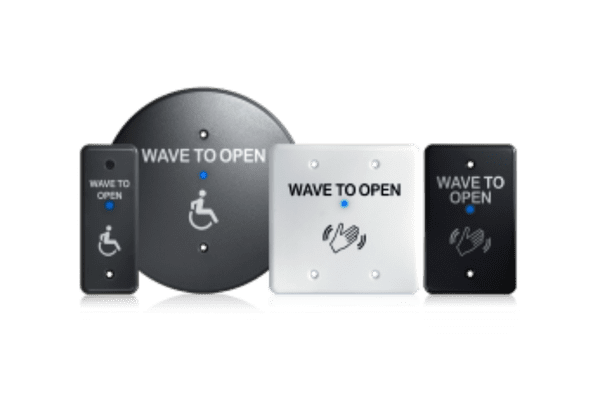 Touchless Activation for Low Energy Doors
Touchless activation solutions can be used in place of traditional push plates to meet the codes and standards associated with Low Energy Door applications. These solutions also reduce the spread of germs and bacteria.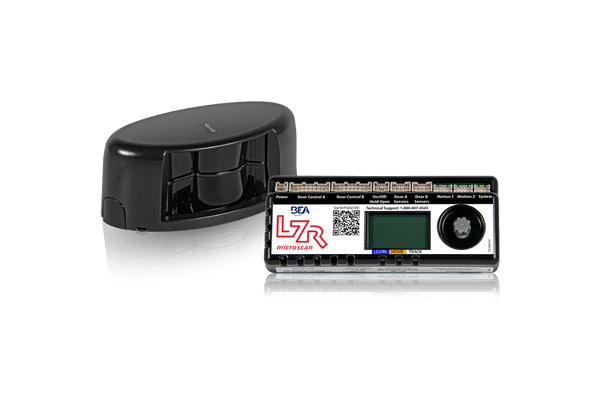 Presence Detection for Full Energy Swing Door Safety
Swing Door safety sensors are designed to protect pedestrians throughout a complete door cycle. These sensors can be mounted overhead or on the door and utilize various technologies to create the most complete coverage area. Our sensors are designed to meet and exceed the strict standards that govern Swing Door safety.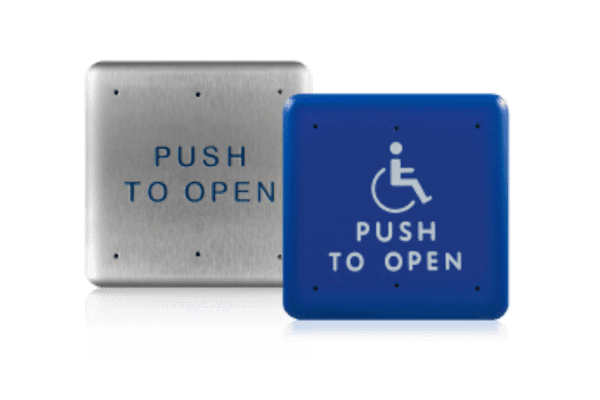 Push Plate Activation for Swinging Doors
Push plates are industry proven activation solutions for automatic doors. These highly durable, stainless steel devices are available in a variety of shapes, sizes and graphical options. Push plates help meet ADA compliance and maximize accessibility.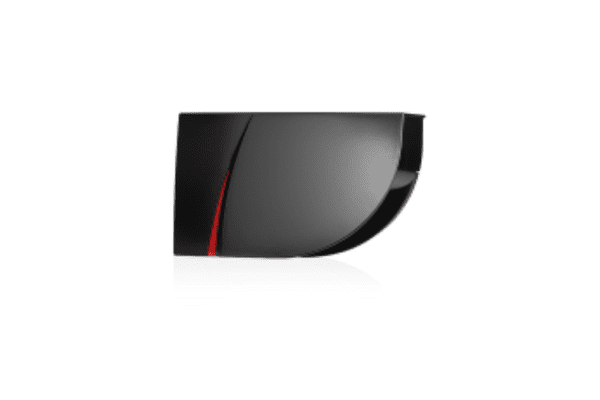 Recommended Safety and Reactivation for Low Energy Doors
Door mounted presence sensors are recommended, but not required, on Low Energy Doors. These sensors provide secondary activation when used in conjunction with Knowing Act devices. Along with these sensors, Logic Modules are recommended to disable the presence sensor's primary activation functionality.

DOOR SENSORS & RELAYS IN ATLANTIC CANADA